Celebrating all of Kansas City's early architectural heritage.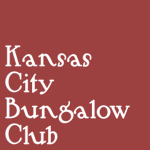 Upcoming Get-together
Your Classic Ride Headquarters
Friday, 4 April 2017, 6:30 pm
2711 Warwick Boulevard, KCMO 64108
What started out in 1948 as a storage building for Hallmark Cards has been transformed - after a disastrous 1956 fire gutted most of the building - into the headquarters of Your Classic Ride. YCR provides a space for owners of classic vehicles for storage and maintenance.
YCR is a good example of adaptive reuse, a process that the Bungalow Club wholeheartedly supports.
Please bring food and drink to share with other Bungalow Club members.

Upcoming Tour
Annual WrightPlus Tour
20 May 2017
Oak Park Illinois
Every year, the Frank Lloyd Wright Trust, located in the Chicago, Illinois suburb of Oak Park, hosts tours of various Frank Lloyd Wright homes. Oak Park boasts the largest contiguous collection of Frank Lloyd Wright-designed homes in the United States; many of the homes featured are open to the public only during these tours.
For more information on the 2017 WrightPlus tour, click here.

Want to Host?
The Kansas City Bungalow Club relies entirely on the generosity of its volunteers to host Club events in their homes and businesses. We would love to see your place and what you've done to it ... or are about to.
Hosting is easy - just volunteer to do it, and the Club does the rest.
If you are interested, please contact Jan Bentley at 816-363-0349.